Clients are typically nervous the first time they go to a Sugar Land private investigators office. They may feel like they are overreacting or invading their partner's privacy without any credible reason to do so. But you have to remember that your partner's privacy also concerns you because you two are living together and possibly raising a family together.
If they are doing something behind your back that will damage this lifestyle in any way, then you have the right to investigate the situation and find out what is really going on. That way you can have peace of mind every time you go home at night and sleep next to your spouse. Otherwise, you will just be living a miserable existence filled with insecurities and paranoia.
Save Time Come Prepared
Sugar Land Private investigators will initially want as much information about your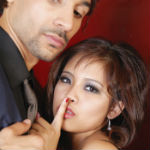 partner as they can get. Be prepared to provide them with employment records, social security numbers, property deeds, car ownership certificates and so forth. These things may seem insignificant towards a case that involves infidelity, but they all can assist private investigators in their investigations.
You will also need to tell the investigator everything you know about your spouse and the evidence you have collected that would suggest they are cheating.
The more information you initially provide to your private investigator, the faster they will be able to get to the truth. If you don't provide this information then they will be spending a lot more time figuring out this information on their own, which will end up costing you more money. That is why collecting your own evidence first is essential prior to hiring their services.
Sugar Land Private Investigators Interview
The duration of an infidelity investigation varies between cases. It all depends on how discreet the cheating spouse is with their lover. It also depends on how much the client is willing to spend for the investigator's time.
Remember that Sugar Land private investigators are not police officers that work for the city and get paid a salary. As a client, you will be the one financing their pay as they work on your case.
This means you will be paying for every hour they work on your case, plus all of their expenses related to it. These costs and more will be discussed at the initial interview, so there won't be any surprises there. If it gets midway into the investigation and the investigator needs additional money, this will be discussed with the client prior to them continuing on.