I've Never Hired a Private Investigator Before – What Do I Need To Do
What do I need to do is the question we get the most. Because hiring a private investigator Houston TX is not something people want to do. It's not something that you hear people talking about at parties or lunch with friends. Unlike other typical services, the most common question is simply what do I need to do?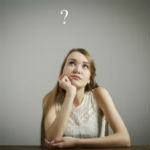 Below are some answers to questions that come along with this unfamiliarity. AMS Private Investigator will hold all information you share in strict confidence. Therefore, you will need to tell us the circumstances that lead you to call for our services. While challenging, the more details you disclose, the more likely we will get a successful outcome.
Below are more private investigators Houston TX questions and the answers. You will find that we take a supportive and empathetic approach to the sensitive nature of your circumstances. So, if you have any other questions, call or send us a note. Moreover, we invite you to check out how we rank compared to other BBB accredited investigators in Houston Texas.