Close Friend Investigation
This client suspected wrong doing and called us wanting to know if we did infidelity investigations. Initially, this male client accepted an out of state job, but his wife remained behind to sell the house.
The client advised us that his wife had grown distant and he had to know if she was involved with anyone else. Our Investigator's surveillance determined that client's wife was often spending the night with a close mutual male friend and co-worker.
The client initially refused to believe that his wife could be having an affair with their mutual "close" friend. Therefore, our client was provided with evidence. Further investigations determined that the friend was in the process of divorcing his wife in order to marry our client's wife. As a result, our client divorced his wife.
A Happy Ending Investigation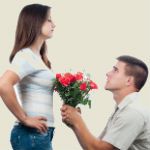 A female client suspected that her husband was attempting to have an affair. As a result, a female private investigator made herself available to client's husband who "jumped" at the opportunity.
Although nothing happened of an intimate nature, it proved to the client her husband's intent. Therefore, the client confronted her husband who admitted what he had done and asked for forgiveness. Fortunately, the client later advised us that her husband now treats her like a queen and thanked us for saving her marriage.
An Old Boyfriend Investigation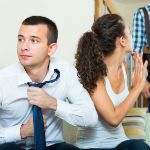 A husband suspected his wife of having an affair. Therefore, one weekend when the wife was supposed to be out of town, she was followed to a Houston residence unknown to her husband.
Further investigations of this residence revealed the client's wife and an unknown male going to dinner and a movie, then spending the night together. Further Investigation research identified the other man as an old boyfriend. The client discussed the matter with his wife who denied she was having an affair and insisted she was just catching up with a friend. Consequently, she agreed not to see her old boyfriend again. Our client accepted his wife's promise and chose to give her another chance. Additional monitoring determined she had no further contact with the other man.