Cheating husband? Often people worry about their spouses cheating but don't know the signs. If you're living in suspicion, tracking your husband's money matters may be an excellent place to start. AMS Investigations has compiled a more comprehensive list of private investigator questions to determine if infidelity occurs. But the below eight things are specific and related to a possible cheating husband, and what to look for financially:
#1 Watch Out For Frequent Cash Withdrawals
Frequent cash withdrawals often indicate a cheating husband situation. Excessive cash withdrawals close to the office or home could mean that your spouse is spending money in places where he should not be. If your husband suddenly changes their passwords to online banking accounts, try to investigate what's going on.
#2 Your Spouse Is Working Late But There's No Extra Income
Is your husband coming home late and blaming it on the 'extra' workload at the office? Please take a look at your spouse`s paycheck to know more about the validity of their claims. If he is not a cheating husband, the overtime or time put into any job should result in at least a slight increase in take-home pay.
#3 Junk Mail and Bank Statements Arrive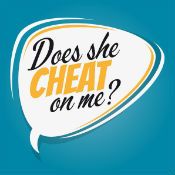 If you've been receiving an unexpected email from unknown credit card companies, there could be a reason. Your spouse may have opened a new and separate account/s. If your husband suddenly starts sorting through the mail more often, they might monitor secrete bills. Bills that they want to hide from you. Hidden accounts are what we call a "red flag sign" of a cheating husband!
Also, If you start getting more credit card offers from banks where you do not have an account, it might indicate another account. Your partner has possibly acquired a new credit card to conceal his affair-linked purchases. He might have also transferred the current bank statements to the nearest office or a P.O. Box.
#4 Receipts For Unknown Items
A significant indicator of an affair lies in receipts for cabs, restaurants, or items that never make it to your home (even if your husband is hiding any paper trail). Searching for receipts is an effective way of monitoring how their money. Pay close attention, and you will likely stumble upon such financial clues.
#5 Exorbitant Phone Bills
When having an affair outside of marriage, people generally spend a large chunk of their time communicating with their new love interest over the phone, resulting in unusually high phone bills. Closely assess your spouse`s mobile phone bills. You may come across an unknown number that your partner is talking to or exchanging text messages.
#6 Gas Stations and Toll Roads
Unexpected increased gas fill-ups and excessive driving is a cause for concern. Inspect the locations of their recent gas fill-ups along with their electronic toll passes. Get to know the exact time and the exact day your partner was possibly passing through tolls via these bills. In all probability, your husband is having an affair if he is spending his resources in neighborhoods unknown to you.
#7 Tax Returns
You will get much information about the filer from their tax returns. The form shows if stocks or an IRA is closed. If options were changed or if the employee stock is gone. Partners must necessarily assess brokerage account statements for any unusual activity.
#8 Household Supplies Suddenly Get Stricter
If your spouse suddenly starts showing financial restraint in household matters, it might be a way to hide their spending. If your partner is having an affair, they will spend money cautiously due to their increased spending.
These financial clues are the starting steps towards infidelity, even if your spouse is not having a full-blown affair. However, you should avoid accusing them of being unfaithful without any concrete evidence. If your partner's financial behavior has ticked off most of the boxes above, you should contact a private investigator. AMS Investigations specializes in infidelity private investigations and provide free 100% confidential consultations.