One of the biggest benefits to hiring a infidelity investigator is discretion. If you were to go out on your own and follow your husband or wife. Chances are they would spot you in a second. After all, you would likely be following them in your car which they would easily recognize.
Either that or you would be walking behind them in the distance and they would spot you as soon as they turned around. That is why it is never a good idea for a spouse to follow their suspected cheating partner on their own.
Infidelity Investigators
A infidelity investigator is a much better person to have following your partner. Because they are a stranger to them and will not be recognized. The investigator could literally be standing on a street corner right next to the person they are following, and that person will never suspect a thing.
Of course, infidelity investigators take it upon themselves to act inconspicuous while observing someone. It's not like they take out a camera and stick it in the person's face right in public.
They usually use secret cameras with no flashes in order to remain anonymous. In this age of smartphone technology, it is so much easier for an infidelity investigator to stay unnoticed. All they have to do is take out their smartphone and pretend like they are texting someone.
But what they are really doing is taking pictures with the camera that is built into the back of the phone. They could literally do this within inches of the person and they wouldn't think anything of it.
Why Hire a Infidelity Investigator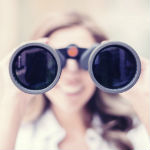 Discretion is always taken seriously when you hire a Houston TX private investigator. If you ever find out that your investigator has double crossed you or has gotten themselves noticed in any way, then you don't have to pay them anything. Once a deal is made between a private eye and their client, it becomes a contract.
It doesn't matter if there was a written agreement or not because a verbal contract will still hold up in court, especially if the investigator accepted an upfront payment. But you don't have to worry about this ever happening because most private investigators and agencies are totally professional. They wouldn't be in business if they went around being sloppy and indiscreet on the job. So if you suspect your partner is cheating and you want them secretly investigated, then a private eye is the best way to go.
Infidelity Private Investigators
AMS infidelity investigator service is a local licensed and insured Private Investigation agency. We specialize in civil investigations including video and photo surveillance. All inquiries and investigations are highly confidential. We take our responsibilities as a divorce private investigator agency seriously. Seriously in terms of detail and documentation, but also in being compassionate and understanding. Cases that involve divorce or child custody require an investigator with experience, and compassion.
Utilizing an infidelity investigator for Child Support and Custody Cases is beneficial for obtaining proof and documenting facts. Child welfare is an aspect of a child custody dispute where a divorce private investigator can assist a client in providing factual evidence often needed in court. If you suspect the other person in a custody dispute is drinking or partying heavily and is reckless with the care of the child, call us and we can professionally assist you in determining if an investigation is recommended.