Hiring a private detective is not an easy feat. You have to keep in mind a few essential things when it comes to hiring a Houston private detective. Some of these things are:
Houston Private Detective License
License requirements can vary by State. So, it is crucial that you are careful about whom you are hiring as a private investigator. It is illegal in most states to practice business as a private investigator without a license. However, if you are about to hire a private detective, ask them to provide their license and certification documentation upfront. Contact your State's Department of Consumer Affairs to learn about requirements in your State. And to confirm that the investigator you are considering is licensed.
Client References
There are many professional as well as unethical people working in the private investigator industry. The best way to find a reputable detective is through personal referrals. However, most people do not use the services of private investigators regularly. So, it may take a little work to find a professional you can trust. Your State's association of private investigators can be a good referral source.
Detective Services & Billing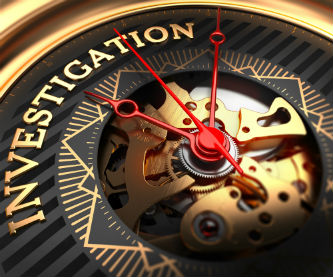 Another thing to keep in mind is the range of services that the investigator provides. Every detective provides different specialties aside from the usual fact-finding surveillance. Therefore, it is vital that you are careful about the services provided.
Suppose you need GPS tracking, or a licensed investigator report admitted into court. In that case, you want to hire a detective with experience with those services.
When it comes to hiring a private detective, it is also essential to verify billing specifics. Ask for details about their charges and their retainer policy. For example, when checking rates, include questions about the billing of phone calls, stand-by-time, and mileage.
Most detectives charge an hourly rate and require a retainer fee. You may request video or photo proof of surveillance areas to verify they are present and working on your case.
Previous Cases
When it comes to hiring someone, you should always check the samples of their work to ensure hiring a Houston private investigator with experience. Also, check their educational background, work history, and certifications. It is also essential to keep in mind that the private investigator you are hiring might need to testify in court. There are investigators with law enforcement or federal agent backgrounds that know how the system works or how to produce evidence that will work well in court.
All in all, hiring a Houston private detective is achievable if you are mindful of the crucial steps that you need to research when it comes to hiring a detective.