Call The Top Infidelity Private Investigator In Houston
Call (281) 812-9799 For 100% Confidential Consultation
---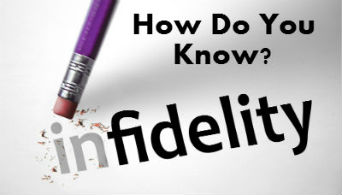 As the top private Investigator in Houston, AMS specializes in infidelity, adultery, divorce and child custody investigations. If you were searching for a private investigator Houston you found the right website.
Our private investigator Houston services include infidelity, adultery, divorce & child custody cases. Start by reading our Infidelity Clues Guide. Then call us for a completely confidential FREE phone consultation.
---
Ask Yourself These Infidelity Investigation Questions
If you need answers call (281) 812-9799 or use this form & we will respond quickly
1. Do you have that gut feeling that your loved one is hiding an affair?
2. Are they working longer hours than they used to?
3. Experienced a recent decrease, or increase, in sexual intimacy?
4. Does your partner often delay in returning phone calls?
5. Do they leave the room, or even the house, to talk on the phone?
6. Do they become defensive when you ask questions about your relationship?
7.Do they become defensive if you ask them who they were with or what they were doing?
8. Are they critical of you, or do they often find fault with you?
9. Have they become secretive about where they are going?
10. Do they always seem to be displeased with you?
11. Are they overprotective of their cell phone, or cell phone records?
12. Have they told you that they "want space" recently?
13. Do they not to want to have meaningful conversations with you anymore?
14.Do they seem as if they don't want to be around you anymore?
15.Do they become upset or evasive when you ask about money spent or where they were at?
Do you have a gut feeling that your loved one is having an affair?

Do they protect their cell phone, not answer it when you are around, not answer your calls & not call you back promptly?
See our full list of questions that has been developed over years of infidelity investigation experience. Then call us for a confidential review and if necessary schedule surveillance.
Our Houston investigations cases & experience have shown that more times than not a spouse that suspects foul play is right about their premonition. In fact research has determined that 85% of women who suspect that their loved one is unfaithful are proven to be correct. But two-thirds of women whose husbands were having an affair, had no idea that their spouse was cheating. This is because they did not recognize the clues.
Find The Truth With a Confidential Private Investigator Houston Consultation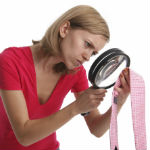 We service the entire greater Houston TX area & are ready to help! We are local, & licensed by the state of Texas. We investigate cheating husbands, cheating wifes, cheating spouses, cheating lovers, cheating partners, & cohabitation. We also specialize in alimony reduction, child neglect & abuse, and drug & alcohol use around children.
We conduct surveillances, GPS vehicle tracking, video/photography, pre-marital investigations, license plate searches, cell phone number research. We search for ownership & address, national investigative databases, criminal records, & background investigations. We are members of the Better Business Bureau of Greater Houston, and maintain an A+ rating.
AMS Investigations Incorporated is licensed as an Investigation Company by the Texas Department of Public Safety, Private Security Bureau and is a member of the Better Business Bureau Greater Houston and the Texas Association of Licensed Investigators.
AMS Investigations Incorporated is managed by Mike Schenck, a retired military officer and Special Agent, Air Force Office of Special Investigations. During his military career, Mike conducted and managed criminal, fraud and counterintelligence and counterespionage investigations. Call AMS Investigation for the best Houston private investigator service (281) 812-9799.
Private Investigator Cases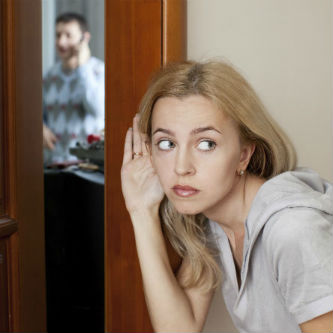 AMS Private Investigator Houston Detectives Find The Answers
Katy Investigation Leads To Answers About This Brides Fiance'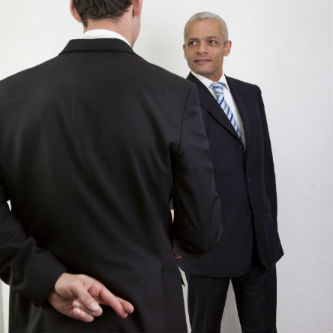 Woodlands Investigation Leads To Answers About Business Travel
Private Investigator Houston Options - What You Can Do...
Clients call AMS Investigations when they have decided that they HAVE to know if their loved one is being unfaithful. Through our private investigator Houston service can determine the truth and provide you the evidence.  We provide professional, confidential and DISCREET services. The subject of the investigation will not know that they are being investigated unless YOU tell them. With over 35 years investigative experience, there is not too much that we haven't seen. Tell us what you know. We will tell you what you don't know.
Our Suggestions:
Be open and honest with us. It's tough to make the initial call but it's tougher not knowing if your loved one is cheating and who, when and where they are doing it with. When you NEED to know, call AMS Investigations. Tell us all that you know or suspect. We will take care of the rest.
Do not suggest to the subject that you are considering hiring a private investigator. Such disclosure could negatively impact the outcome of the investigation.
Consider keeping a log with dates and times of when the subject is unaccounted for; vehicle odometer readings; suspicious phone calls and numbers; conversations with subject that relate to your personal problems; suspicious trips by subject; suspicious credit card charges etc. Always insure that the log is SECURED in a location where subject will not find it.
Insure that the initial call or communication to us can not be discovered by the subject.
Secure any evidence such as letters, notes, phone records, prescriptions documentation for erectile dysfunction drugs that you are not aware of, credit card bills that are suspicious, etc. Obviously, be sure that the subject will not miss these items. At least make a copy of them.
Do not reveal any information to the subject relating to the investigation, or the private detective, until the investigation is completed.
Do not "interrogate" the subject during the investigation. If anything, your goal should be for the subject to think that you are not suspicious of their activity.You are not forcing them to have an affair. They have made that decision. Give them the opportunity to do what they choose to do & let your Houston private investigator get the answers for you.