Case Solved ⋆ Katy Private Investigator Case
As a leading AMS Katy Private Investigator Company, we specialize in infidelity investigations.
Our client suspected her fiancé of infidelity because of unexplained suspicious behavior that raised red flags and had her questioning their upcoming wedding.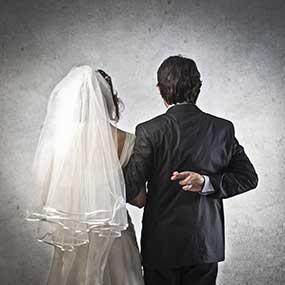 As a licensed Professional Katy Private Investigators Company, we are experienced in handling such cases in a discreet and confidential manner. Because cheating often involves someone familiar, we were able to focus our investigation to local activities.
After determining the fiancé's schedule with our client, we were able to focus surveillance on the most likely times of infidelity.
AMS Private Investigators professional focused surveillance outside of the fiancés work schedule. Within a week of surveillance, the fiancé was seen meeting an unknown female at a fitness center. The two were observed at the gym and later leaving the facility in separate cars.
Our Katy Private Investigators Company followed the pair to a local residence. The fiancé and female were observed entering the home together. After an hour, the fiancé was photographed by the investigator kissing and groping the female outside the residence before leaving. The fiancé was then documented heading to the place of residence he shared with our client.
After further research, it was determined the unknown female was a good friend of the client and fiancé. Our investigation provided the proof our client needed to make an educated decision about her future with her fiancé.