Infidelity private investigators serve an important purpose when it comes to investigating a cheating spouse. Their clients pay them a lot of money to not only follow their spouse. But also, to provide physical proof that they are cheating on them.
However, this doesn't mean just looking at credit card statements for hotel room. Because those can be explained away and don't actually prove that any cheating took place.
Photographic Evidence
The only way infidelity private investigators can truly prove the infidelity of a client's spouse is if they actually capture a photograph of them with their lover. Because this will be more than sufficient evidence that an affair took place. And that means the cheating spouse won't be able to deny it.
Then they can be taken to divorce court and the photographic evidence of the infidelity can be given to the judge. Based on the evidence, the judge will likely grant the faithful spouse a bigger percentage of the joint assets after the divorce proceedings are finalized.
Infidelity Private Investigators Evidence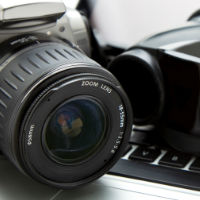 When it comes to actually obtaining the evidence, you should understand the laws that infidelity private investigators have to obey. For example, private detectives do not have the right to spy on couples in their hotel rooms while they are having sex or doing whatever together. This is an invasion of privacy, which is against the law. What they can do is take photographs of them when they are out in public.
Let's say a cheating husband and his mistress walk down the street together. As they stop at an intersection, they kiss each other passionately on the lips in broad daylight. This would be an appropriate time to take their picture or even record them on video. Even though they aren't actually having sex, they are still engaging each other in an intimate way.
Video Surveillance
Another thing that infidelity private investigators can do is place video recording equipment inside the spouse's home. Since their client lives with the spouse, it is not against the law. Because their client is giving consent to video record what goes on in their own home.
So, when a cheating spouse brings their partner into your home. You can legally record it.
Of course, it is uncommon that a spouse would be so careless as to actually bring their lover back to the home they share with their partner. But in this day and age, anything is possible when it comes to the perpetrator of infidelity in a marriage. Infidelity private investigators are a proven method to catching a cheating spouse.